Tiny Twinkles Group Music Returns!
Friday, August 19, 2022 by Erin Summers | News
August 19th, 2022
Tiny Twinkles Group Music Classes are returning this fall!
Monthly 40 minute group classes begin Thursday October 6th at 10:15 am at St. James Church Hall.
Register today to reserve your spot in our Tiny Twinkles circle of friends! Register
Here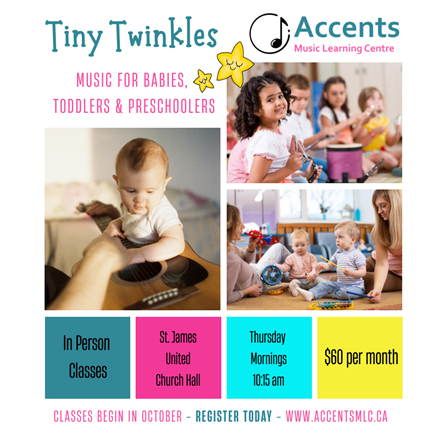 We're Moving!
Wednesday, August 17, 2022 by Erin Summers | News
Accents Music Learning Centre is moving! We are so excited to be moving to St. James United Church Hall at 183 Portland. St in Dartmouth. We can't wait to show everyone around!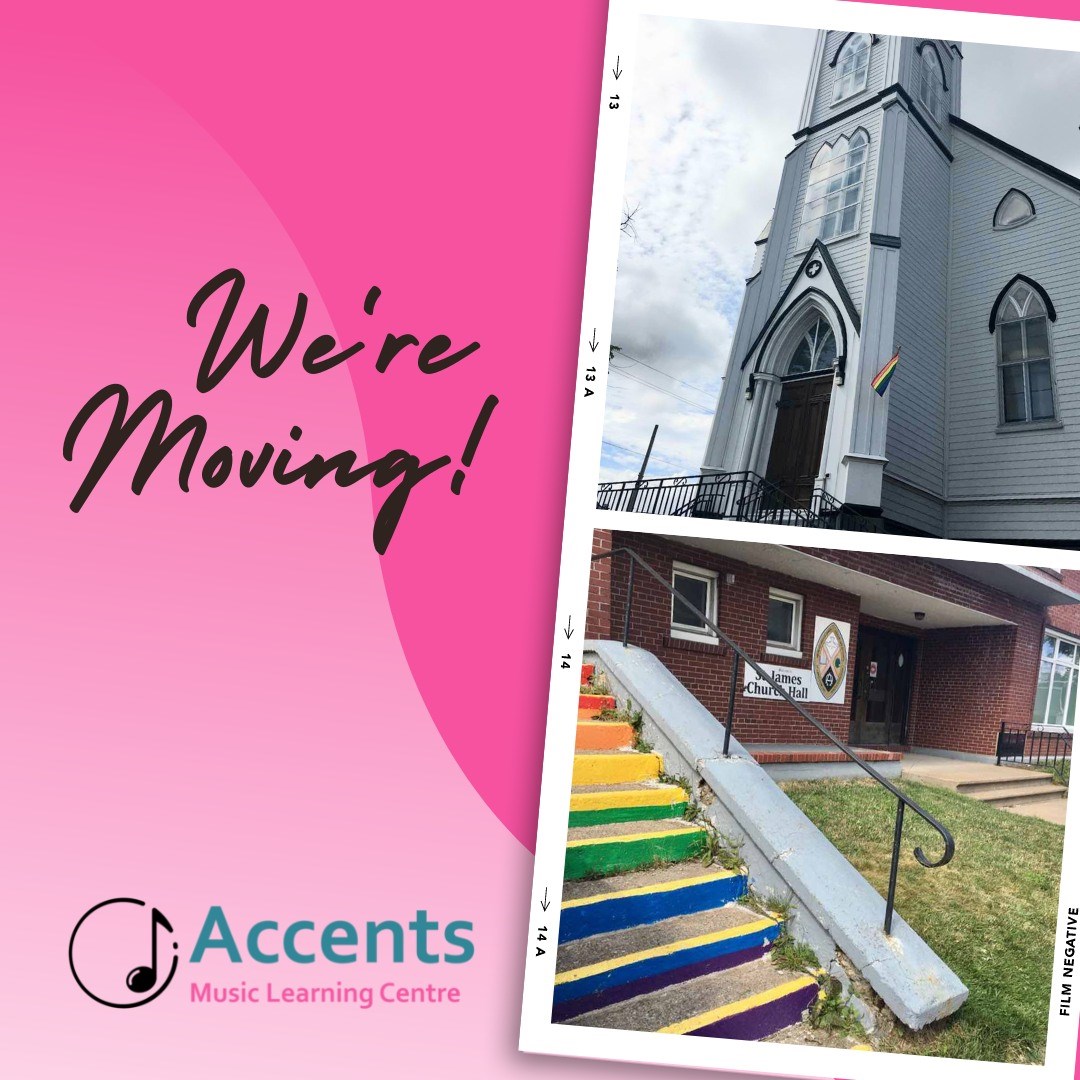 Fall Registration for NEW Students is open!
Thursday, June 30, 2022 by Erin Summers | News
Registration for the Fall is now open for new students!
Piano and Singing Lessons available for Fall 2022!