Welcome to Accents Music Learning Centre!
Guiding Your Musical Journey ♫
We specialize in teaching children and teens to love music, gain confidence and explore their creative potential through fun and personalized private piano, and singing lessons.
♦♦♦

Why Choose Accents Music?
♫ Individualized Lesson Approach. One size simply does not fit all! We listen and adjust our teaching approach to the individual needs, learning styles and interests of each student. We teach using various method books, genres and styles of music. Learn more about our private lessons HERE.
♫ Highly skilled teachers led by senior teachers with 36+ years of experience. Our experience means that we know when and how to adjust our approach, what books and songs suit the student and how to prepare them to reach their goals.
♫ Audition preparation, Kiwanis Music Festival Participation and RCM curriculum/exam preparation available. We have many years of experience successfully preparing students for additional musical opportunities. We know what to expect, how to prepare and set our students up for success.

♫ Enthusiastic, Approachable and Welcoming. We are genuinely invested in our students! We value the wonderful relationships we get to form with them and we are another person "in their corner"! We make sure that our lessons are both educational and FUN!
♫ Weekly Progress Updates. We understand that regular communication with parents and students is a vital part of any students musical development. Our teachers send weekly digital updates with assignments, suggestions and progress updates.
♫ Mentorship Program. We care about the future success of our students and believe in fostering the next generation of music educators. We offer some of our teen students opportunities to learn from our senior teachers, to work with the younger students and gain valuable work and life experience. Eligible students may be offered placement in our Teaching Mentorship Program and receive career training, valuable employment skills and a professional teaching position that they will be able to use throughout their lives!
♫ Music Lessons are eligible for the Children's Sports and Arts Tax Credit!
♫ Located in Downtown Dartmouth, NS - serving Dartmouth, Halifax, Cole Harbour, Eastern Passage and surrounding areas. 183 Portland St. Google Map Link
♫ Lessons are offered Monday through Thursday.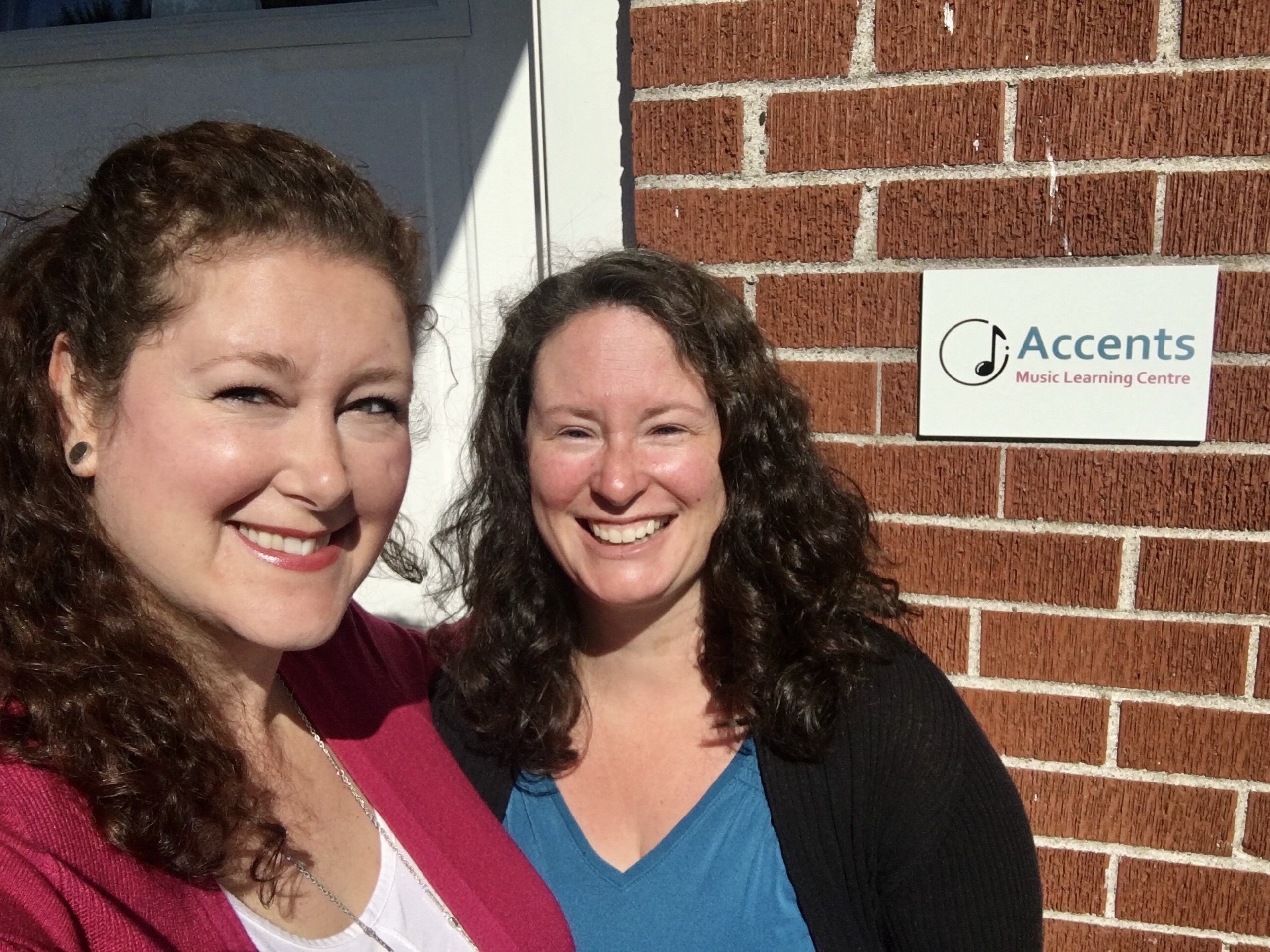 We believe in the ability Music Education has to enrich and change the lives of all students. We know, because in our years of experience, we've seen it happen time and time again!
We offer a place where you or your child can come to be open, brave and creative.
We need music now more than ever for our mental health and well being, so let's come together through song! 𝄞

- Elizabeth and Erin ♫